RACKWISE® is built on the in depth knowledge and experience of its staff to bring the most relevant and highest quality software to the data center marketplace.
Company Overview
RACKWISE®, Inc. is a leader in software development and marketing within the growing markets for IT infrastructure, data center monitoring, management and optimization, data center cost efficiency and green data centers and its branded RACKWISE® Products and Services are used throughout the world.
Its flagship data center infrastructure management software suite of products and service offerings, DCiM Xtm Solutions, are used by over 110 companies worldwide to track, manage, plan, optimize and provide cost analysis of IT infrastructure.
Since its inception, RACKWISE®, Inc. has experienced significant growth. In addition to its corporate headquarters in Folsom, CA, RACKWISE®, Inc. now has its Technology Group in Raleigh, NC.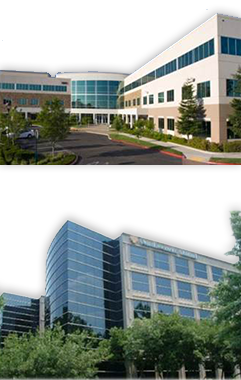 Today's increasingly dynamic and complex data center environments present critical challenges for companies and data center executives in both the private and public sectors. Fixed energy resources, regulatory compliance, higher density computing configurations, the availability of real-time systems monitoring and the increasing use of virtualization within data centers are driving the need for new and innovative solutions designed to identify/manage risks associated with cascading faults to critical infrastructure, maximize utilization of existing data center resources and provide critical decision support tools through reporting and new metrics.
Listening to our clients has helped us grow into a leadership position in the data center software marketplace. This has led to an impressive list of marquee clients across a spectrum of industries around the globe. RACKWISE®, Inc. is committed to continuing to provide market-relevant software driven by customer-defined software requirements. Many of our clients have actively participated in our software enhancements.
At RACKWISE®, Inc. we understand the issues facing the data center today and in the future and will continue to deliver on our promise of meeting those needs."