Professional Services
RACKWISE offers a range of Professional Services for implementation and consulting designed to maximize the power of RACKWISE DCiM Xtm and to empower our customers to be operationally self-sufficient.
RACKWISE DCiM Xtm system is one of the industry's fastest to implement and does not require extensive Professional Service engagements. The Professional Services offered by RACKWISE are designed to assist customers with data center projects, import and collect existing asset data, integrate with any existing system, and train end-users on RACKWISE DCiM Xtm, as well as provide DCIM best-practice and optimization guidance. We offer a standard implementation package as well as à la carte services.
Our Professional Services specialists are data center experts with extensive experience in data center implementations, project management, DCIM and ITIL best-practices, operations and user training. We pride ourselves on rapid implementations and services that may be tailored to fit any customer's unique  needs.
RACKWISE offers the following Professional Services for its customers: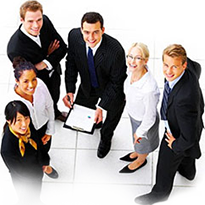 Quick Start (Turn-Key) Deployment Services
All RACKWISE solution quotations include licenses as well as our turn-key baseline services to rapidly and accurately setup your RACKWISE DCiM Xtm environment. We'll install RACKWISE DCiM Xtm software for you, import your data into the system (from spreadsheets, data repositories, or any competitor's system), and we'll provide training for your users at your facility.  This occurs all within a few short weeks. When compared to EVERY DCIM competing solution, RACKWISE boasts the quickest time to value and shortest deployment time in the entire DCIM industry.
Most often, our customers report that RACKWISE turn-key solution pricing is less costly than the license-only pricing from our competitors and it takes them nearly 6 months to complete a project.
Project Management
RACKWISE provides project management for managing the rollout of your RACKWISE solution projects. RACKWISE project managers will oversee the project, establish delivery accountability, timeline, negotiate scope changes with your assigned manager, and provide their expert help to ensure that the engagement is a complete success.  Project and resource requirements are scoped based on your requirements and project objectives and includes a project statement of work (SOW) with work breakdown, fixed cost, and estimated project completion timeline.
Data Center Asset Data Importation and Reconciliation
If you are like most data centers, you have tracked your equipment inventory, power-chain information, rack elevations, network and patch panel connectivity, and other critical information using spreadsheets, home-grown databases, or other point solutions.
This professional service is designed to review all of your disparate sources of data and match these data element to RACKWISE import utilities, for mass importation of all your existing data into RACKWISE DCiM Xtm. The scope of this service is based on a preview of your existing data and sized according to the number of racks at each of your locations. Our engineers will import your floor plan diagrams, then overlay your floor-mounted equipment (PDUs, CRACs, Mainframes, Storage Arrays, etc) as well as your IT rack-elevations (servers, blades, appliances, switches, panels, etc.) to visually represent all of your existing data center equipment. We'll show you how we do it, so that you can keep this critical information updated according to your moves, adds, changes, and decommissions procedures.
Data Center Modeling
When designing a data center, planning a migration from one facility to another, considering colocation facility requirements, or consolidating to fewer physical locations, it is most critical to determine that everything you have will fit into the new location, or that it will provide the required capacity to support the migration. Furthermore, if your IT requirements increase, then knowing precisely when your existing capacity will run out is of critical importance.
This professional services is designed to model and evaluate impact on new data centers or changes to existing data centers within RACKWISE DCiM Xtm. Our engineers will provide expert assistance in getting a new or existing data center modeled in RACKWISE as quickly and efficiently as possible. This service includes Data Import and Reconciliation, Power modeling, Floorplan modeling, and reporting the results.
"By modeling our data center future needs within the RACKWISE system, and finding areas for optimization, our team was able to postpone a new data center build by over 13 months. This resulted in deferring a multi-million dollar capital expenditure for building a new facility. Thanks RACKWISE"~Large enterprise customer
Advanced Power Modeling
The power-chain takes into consideration your source power, generators, UPS equipment, PDU equipment, breaker panel schedules, rack-mounted power strips, and other related equipment. RACKWISE engineers will work to accurately model your power equipment and power-chain within RACKWISE DCiM Xtm and provide supplemental training on the power modeling, real-time monitoring, and power-focused reports to fully utilize the software.
Physical Data Center Equipment Audit
If the data within your existing systems, spreadsheets and databases does not accurately reflect your physical inventories on the data center floor, RACKWISE can assist you bring this information current by performing a physical data center equipment audit. Our engineers will come on-site and inventory each device and rack on the data center. Then our engineers will import this collected data into a fully functional RACKWISE DCiM Xtm model for you to keep updated going forward. This professional service is scope through both consultative reviews of your existing data and through discussions with you regarding the level of inventory that you wish to be collected. For example, some customers desire rack-asset inventory only, whereas others desire to document all connections (network copper and fiber, as well as line-cord connections). The audit includes collection of device name, make/model, serial number, RU position, redundant power feeds to the racks, and other similar information.
Integrating RACKWISE DCiM Xtm with other Critical Systems
RACKWISE offers certified Integration Connectors and integration services to tightly couple RACKWISE DCiM Xtm with your other essential systems such as ITIL, CMDB, BMS, EPMS.
RACKWISE understands that your unique enterprise is likely comprised of key mission critical systems that you don't want to replace. RACKWISE will leverage any critically necessary systems in your environment that define and control your critical infrastructure management and ITIL processes. Our customers consist of in the Future 10, who have invested a considerable amount of time and money in developing very precise workflows and Service Management processes unique to their business. Contrary some DCIM vendors who feel that their workflows are more sufficient than yours, RACKWISE does not allege to replace all of your key processes and workflow processes with ours. Rather, RACKWISE will integrate perfectly with YOUR processes, YOUR workflows, and YOUR critical systems and WE'LL supply our best practices having performed many broad-ranging and successful integrations since 2005.
We will work with your team to first understand the relationships between RACKWISE DCiM Xtm and your other critical systems. We'll then understand your preference for the integration (source or record, exchanged data elements, etc.). Then, we'll provide insight and best practices for most cost-effectively and best handling the integration; whether it be a simple data extraction or system migration, a scheduled batch update, or a robust bi-directional integration for seamless exchange of data between critical systems.