- Executives at Rackwise attend CAPRE's Fifth Annual Data Center Summit in Washington, D.C.
Washington, D.C. –
Executives at Rackwise attended CAPRE's Fifth Annual Washington, D.C. & Mid-Atlantic Data Center Summit last week and met with various speakers and executives who offered comprehensive market analysis of the opportunities and challenges for data centers as well as present and future data center needs … including Data Center Infrastructure Management Solutions and Tools.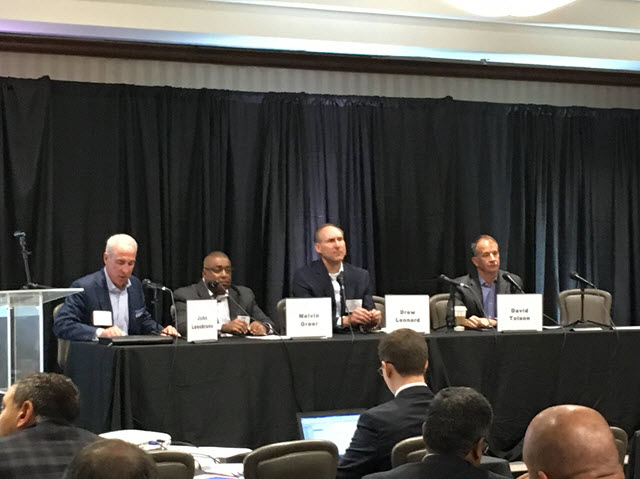 For more information about the latest trends, challenges, and DCIM solutions (and requirements) for data centers in both the Commercial and Federal space contact: info@rackwise.com Rackwise for more information.
About Rackwise, Inc.
Rackwise, Inc. (RACK.OB) is a leader in software development and marketing within the growing data center infrastructure management ("DCIM") market for IT infrastructure tracking, monitoring, modeling, and management. The Company's flagship product, Rackwise DCiM X™, incorporates open architecture designs into a vendor agnostic platform affording IT professionals maximum flexibility for efficient integration in any computing environment. The Rackwise DCiM X™ offering provides features and functionalities to assure reliability, identify hidden capacity, and improve efficiencies resulting in accelerated returns on investments through significantly optimized data center facilities and IT infrastructures.
Rackwise DCiM X™ integrates device level, real-time monitoring with advanced modeling, reporting, analytics and other critical capabilities, enabling clients to more effectively manage today's high density computing configurations and virtualized data centers, mitigate risks associated with cascading faults and other potential inefficiencies within the infrastructure, and facilitate progress to more sustainable "green" data centers. Rackwise® products and services are used by over 150 enterprises worldwide. For more information, visit www.rackwise.com.
Rackwise®, DCM and DCiM X are trademarks of Rackwise, Inc. Other designated trademarks and brands mentioned herein are the property of their respective owners.
Safe Harbor Statement
Any statements contained in this press release that does not describe historical facts may constitute forward-looking statements as that term is defined in the Private Securities Litigation Reform Act of 1995. Any forward-looking statements contained herein are based on current expectations but are subject to a number of risks and uncertainties. The factors that could cause actual future results to differ materially from current expectations include, but are not limited to, risks and uncertainties relating to the availability of additional funding; and the Company's business, product development, marketing and distribution plans and strategies. These and other factors are identified and described in more detail in the Company's filings with the SEC, including, the Company's current reports on Form 8-K. The Company does not undertake to update these forward-looking statements.